Care Delivery
Compassionate care, how and where you need it
We've made it easier than ever before to receive the care you need from our licensed therapists.
Whether you are new to therapy or continuing treatment, your care and comfort is of the utmost importance to us. Our goal is to help you feel better physically while making sure you're an active partner throughout treatment.
Our outpatient centers are warm and welcoming. Our center staff promotes your healing and recovery in a safe, compassionate environment. However, if you're limited by travel, injury, surgery or a weakened immune system, our clinical experts will bring our services to you so you may heal, build strength and get back to the things you love.
Ways to receive care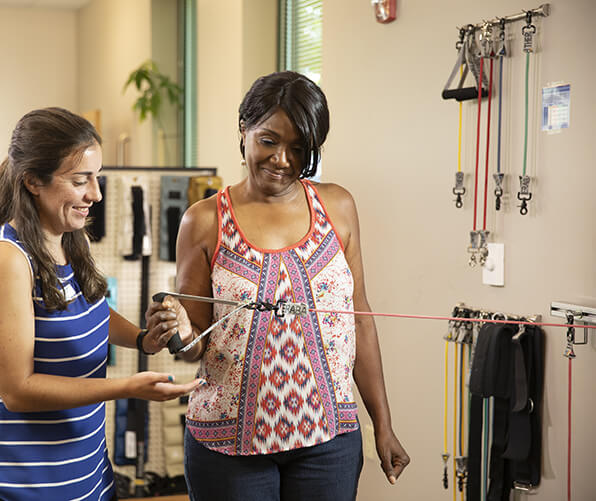 In-center treatment
Our centers offer patients access to one-on-one, personalized care and innovative rehabilitation equipment to help strengthen the body, reduce pain and prevent future injury. We take extensive measures, guided by the CDC, state and local community, to keep patients and team members safe while in our center.
Patient/staff screenings
Healthy hygiene protocols including disinfecting/sanitizing equipment and hand washing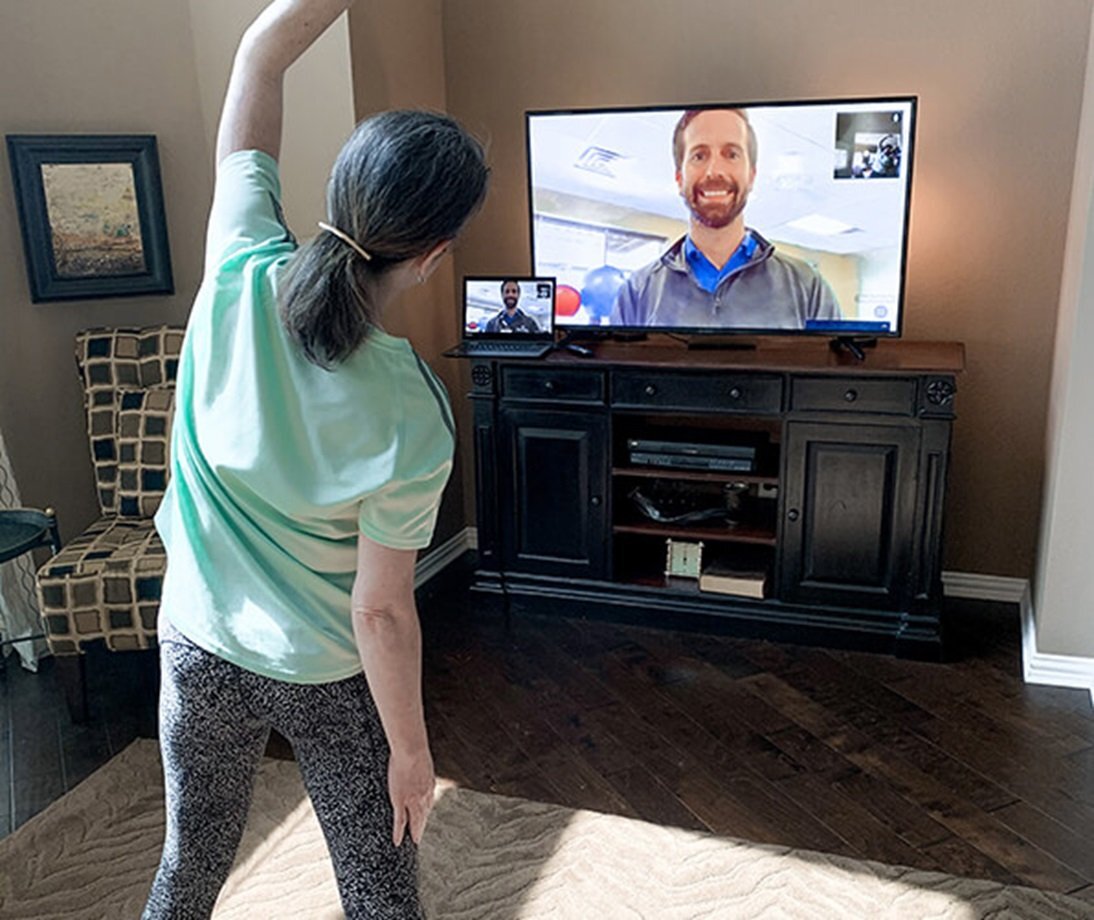 Telerehab care
Telerehab lets you easily connect with one of our licensed therapists through web-based technology, all from the convenience of your home.
Sessions are delivered one-on-one in real-time and are private, secure and adhere to HIPAA requirements. All you need is a computer or device with a camera, microphone and internet access to begin.
Simply click the link we send you — no downloads or accounts necessary!
Just like the care you'd receive in our center, we'll cover:

Pertinent paperwork
Exercises, education and techniques to address your pain and impairments
Instruction on how to best move forward with your therapy program
Our therapists will work with you and your doctor to make sure telerehab is right for you. Services vary by market. Please search locations near you for more information on availability.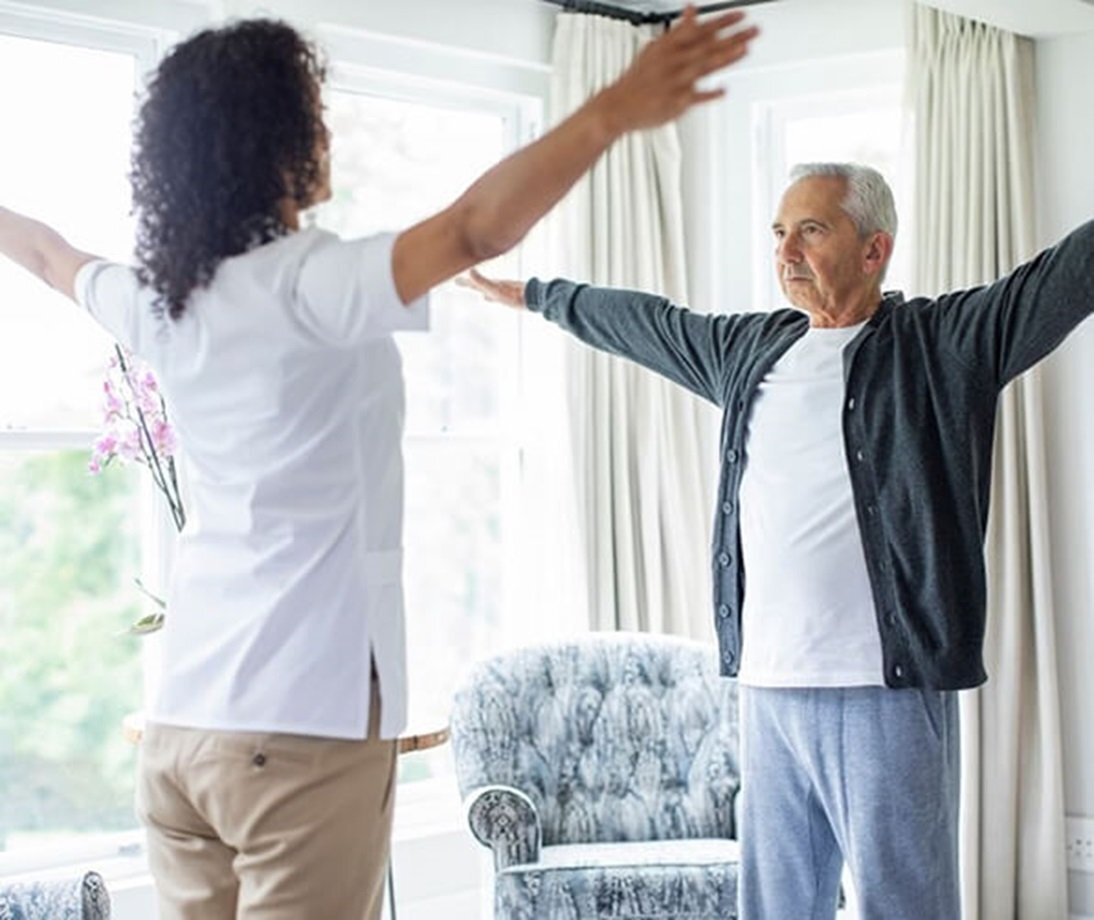 Outpatient at Home
Just like the care you'd receive in our center, we will come to your home and deliver the therapeutic exercises, education and techniques needed to address your pain and impairments.
We provide:
Pre-operative education for orthopedic surgeries
Post-operative physical therapy for total joint replacements and other orthopedic surgeries
Comprehensive home safety assessment
Fall prevention tips
Following in-home care, there may be a seamless transition to a center conveniently located near you to continue your healing journey.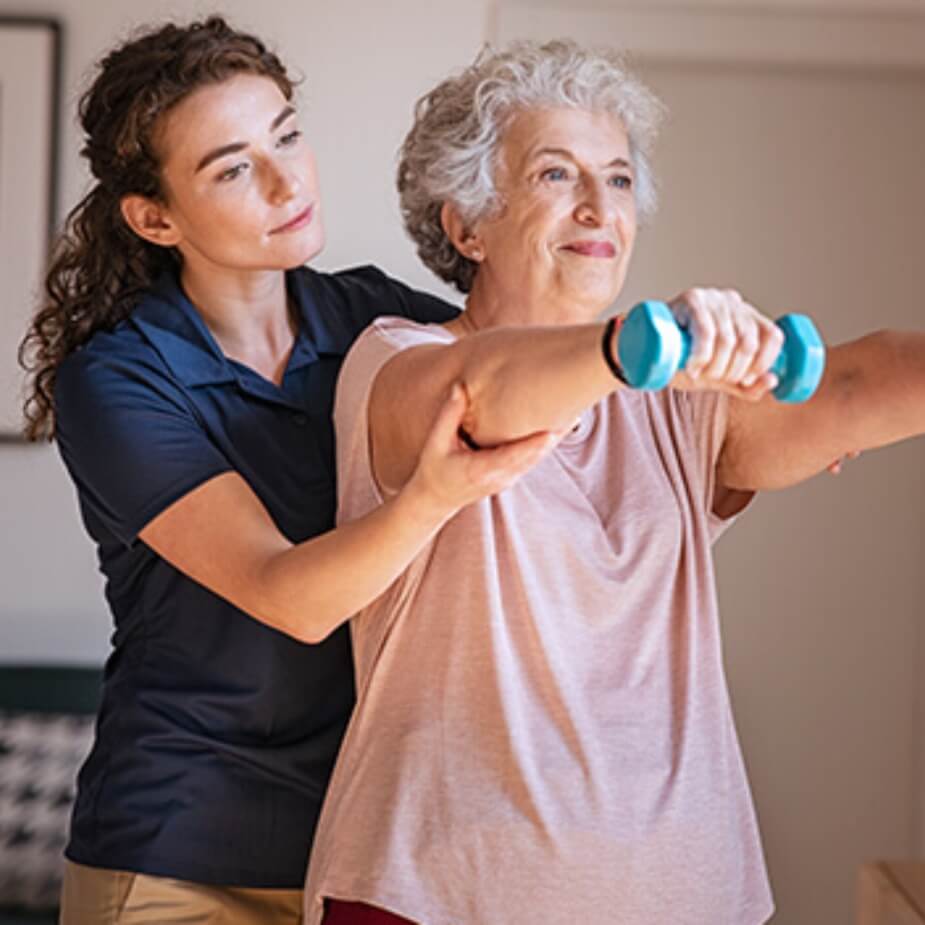 Home Health Services
We provide professional medical care in the comfort of your own home. Whether you are recovering from an illness or an injury, our Home Health experts specialize in treating not just the patient, but the person. Our services are available throughout most of North Texas, including some more rural areas outside of Dallas and Fort Worth. Home Health is often more convenient, less expensive and just as effective as care you would receive in a hospital or skilled nursing facility.
To be eligible for home health, you must be under the care of a physician who has determined that your health condition requires you to be homebound. A doctor must also certify that you are in need of skilled care in one or more of the following: intermittent skilled nursing, physical therapy, speech therapy or continued occupational therapy.
Home Health allows patients to recover in the privacy of their home while remaining as independent and functional as possible.
Take the next step. No prescription needed.
Restrictions apply.