Select Sports Center of Excellence (COE)
Our exclusive designation for centers delivering excellence in sports medicine for athletes of all ages and performance levels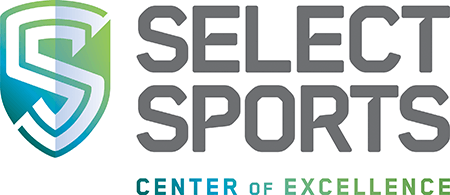 We also treat injuries that happen in play, work and artistic performance. Some crossover with athletic injuries while others are unique to activity and lifestyle.
We'll meet you where you are. Whether it's help with injury prevention, recovery or performance, we'll work to:
Restore function
Decrease pain
Increase strength and flexibility
Educate on avoiding injury
Optimize performance
Return you to activity
The Select Sports COE focus
Injury Prevention — Helping athletes stay healthy, build strength and flexibility.
Rehabilitation — Treating the athlete for their unique injury, goals and training needs.
Performance Enhancement — Improving athletic ability to get faster, stronger.
Sports-specific care — Providing specialty care from a sports physical therapist.
This last bullet is a distinction within our COEs. Having experts who know an athlete's mindset and the demands of their sport bring the best outcomes.
The making of a Select Sports COE
Centers must complete an extensive application to achieve the COE designation. This ensures another level of commitment in meeting specific criteria.
Each facility must provide:
Therapists — Sports-minded clinicians with 5+ years of experience and monthly continued development.
Technology — Best-in-practice apps, 2D and wireless solutions for rehabilitation and athletic performance.
Equipment — Safe and reliable exercise tools designed to give the best outcomes.
Partnerships — Key relationships with sports medicine and orthopedic physicians.
Patient population — At least 40% total patients that are sports physical therapy cases.
Culture — A motivating, positive space where athletes train and heal with other athletes.
Trust our Select Sports clinical teams to treat the athlete you are today. We'll help you become the athlete you want to be tomorrow and beyond.
Start your journey to athletic excellence with us. Request an appointment today at your local Select Sports Center of Excellence.
Get the help you need for your injury.